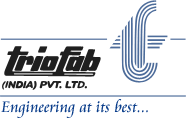 Products > Heater Treaters

We design and manufacture customized Heater Treaters in both Vertical and Horizontal configurations that meet all the operating requirements of our customers.
We regularly manufacture Heater Treaters of different capacities which can operate for high and low pressure applications.
Our Heater Treaters are provided with state of the art Internals, Relief Systems, Flame Arrestor & Burner assembly, Instrumentation and Controls to ensure a safe and hassle free experience during operation.