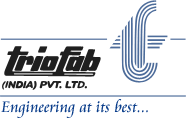 Quality Standards > Quality Policy
Produce consistent Quality Products to meet customer needs.
Improve skills of work force through professional training
Constant upgradation to Technologies, Manufacturing methods and Engineering practices.
Educate the workmen in Safe Handling of the tools and materials
Ensure optimum utilization of valuable resources.
Create clean work environment conducive for meeting safety, health and environment requirements.

Standard Procedures followed during Inspection


Design Confirmation
It is in this stage that we are verifying and confirming to the design specifications / drawings of the equipment as per the code.

Documentation Control
In documentation-control, we are getting the approval of drawing, welding procedure, procedure qualification, welder performance test etc., from Clients / Consultants.

Materials Control
In this stage, we are identifying all raw-materials by producing the original mill test certificate. In absence of original mill test certificate we do consider attested true copies of the same. In such cases samples of the same are taken for testing at an approved Metallurgical Laboratory in conformance with the specification requirement.

Layout Inspection
In this stage the Inspector checks the marking / cutting layouts on the raw-materials and co-relates with the Mill Test Certificate. There after the material is released for further activities like cutting, rolling, forming and welding activities.

Stage Inspection
For each and every equipments we submit a Quality Assurance Plan with all the stages of fabrication and inspection. This QAP is sent for approval to the clients and Engineering Consultants. Accordingly our Inspectors will check all the stages as per the approved QAP. Many a times the quality stages are witnessed by reputed Third Party Inspection Agencies appointed by the clients. Our welding Engineer ensures the weld finish and quality and also controls the usage of consumables and monitors various welding parameters in line with the procedures.
During the course of fabrication we carry out Non-destructive testing as follows
Types of Non-destructive testing followed
Visual Inspection
Liquid penetrant testing
Magnetic particle testing
Radiographic testing
Ultrasonic testing

Final Inspection
It is in this stage that the job is checked for final dimensional and visual inspection. Inspection is carried out as per approved drawings / Quality Assurance Plan.

Hydro test / Pneumatic test
After final inspection, the equipment will be tested by pneumatic / hydro pressure. The specified test pressure is maintained in the job for a time of one hour. For checking pressure, only calibrated pressure gauges are allowed.

Cleaning & Painting
Every equipments is drained, cleaned, acid cleaned, sand blasted, polished and painted as per the specifications. All openings are blanked using temporary blends.

Documentation
We undertake projects whereby as per the terms of purchase order multiple sets of Engineering Drawings, Design calculations and other technical documents are submitted as per the client's requirement. We also have experience with Document Translation from English to foreign languages and preparation of Passports for Equipments in case of supply to European Union and Russia.

Packing and Forwarding
The Equipments are packed in suitable sea-worthy packing as per the packing specifications of the client. Our offers are based on delivery Ex-works, FOB Mumbai and CFR depending upon clients requirement. In most of the cases the Transit Insurance is taken care by the client.

Environment, Health & Safety
"KNOW SAFETY NO PAIN" is our Motto. Every attention is paid to ensure a safe and clean working environment. All employees / workmen are provided with adequate safety gear while operating within the factory premises.